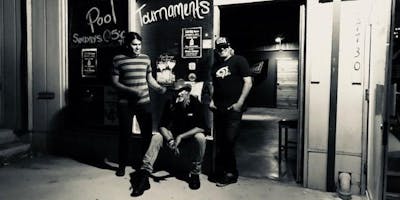 August 25, 2018, 8:00 pm - 10:00 pm
·
The MAIN
·
The MAIN
·
Details
Austin Jons and the Immortals are an original blues-rock band with a solid yet diverse sound born from the music they were influenced by growing up.
Their songwriting shares a common thread which is the voice of Austin Jons, whose unique style of storytelling is interesting and absolutely original.
This band is built for the long haul with "Rocker", Austin Jons / vocals and guitar, "Hammer", Mauricio Pineda / drums, "Tomate", Tomas Arana / guitar and "Thumper", Gary Kovnat / bass guitar.
Austin Jons and The Immortals will give you a live show that will leave you always wanting more !
FAQs
Tickets are $15 online and at the door (if they don't sell out in advance)
Doors open 30 minutes prior to show time
Seating is first come first serve
If you require ADA seating please contact (661) 290-2255 at least 24 hours prior to show time so we can reasonably accommodate your request.
NO REFUNDS